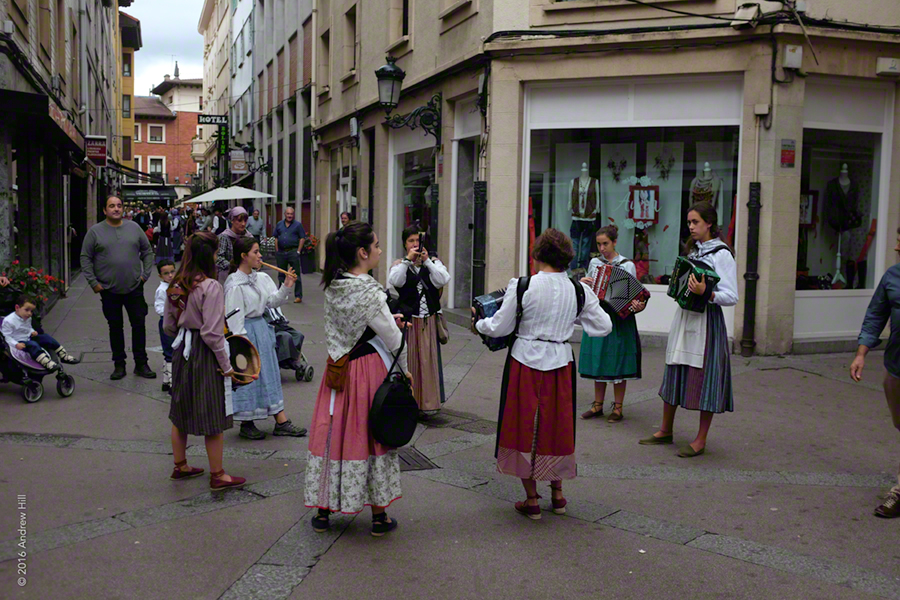 Camino del Norte – Day Six: Zenaruzza to Guernica and Basque Heavy Metal
Today's not one for the books really. Left a wonderful night at the monastery behind (9 beds in one small room, but surprisingly great sleep after we shared the monks bean and tomato stew).
Started just before sunrise to a light drizzle after a night of rain. Hilly day today, a lot of mud, a lot of rocky inclines. Before we'd gone far, our feet were hurting like the night before.
Just before Guernica's outskirts, Nicola caught up with us, and showed us his recently acquired wasp stings (4) on his leg. Awful. He rushed on to find a pharmacia in town. The Juliana caught up with us and said her day had also been not so great. Spirits were not high as she motored ahead.
Suffice to say we turned in at Guernica, 10k short of our initial goal. Saw Ulle and Marina stopping for lunch and let him know we were calling it a day here. We made it 22.6k today, and hobbled into the hotel Bolina for the last room available- fourth floor above bar in the alley.
Wouldn't you know it: we arrived on Basque Day for Guernica, and a live band just started in the alley below us after a full day of patriotic songs wafting up. The current flavor is pretty bad basque metal rock. Maybe we are just old, hoping for quiet at 9:30pm. Hee hee, the irony of stopping here for a serious rest is hilarious!
We have the room like a sauna: window closed to dampen the concert volume, and heat on high surrounded by hanging clothes in desperate need of a drying. Off to try for some earplug assisted snoozin'.  Adventures, we love you.