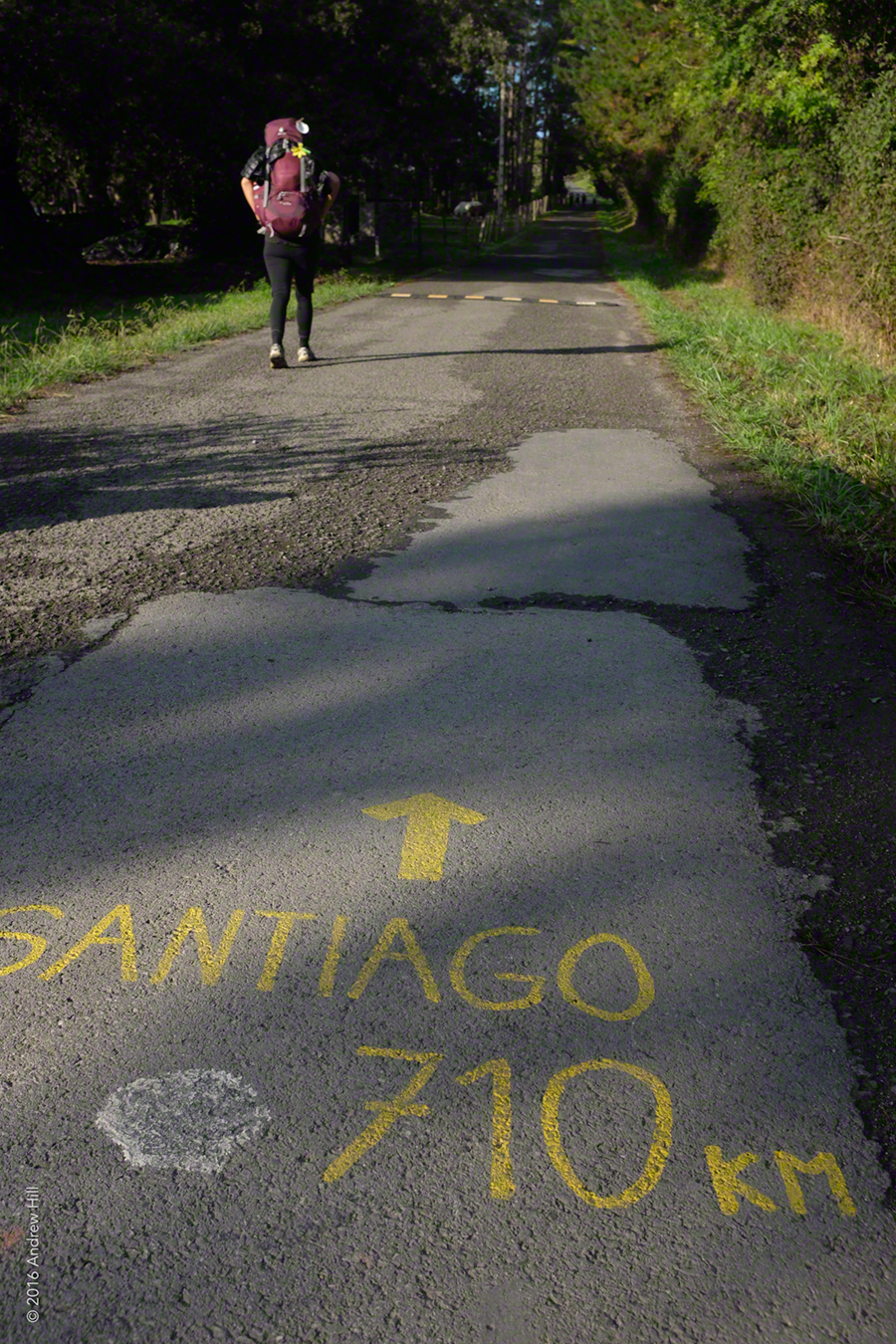 Camino del Norte Day Seven: Paso a paso
I was a little nervous heading out of Gernika today. What if my feet can't take the pounding? They were stiff and tender as I put them on the ground this morning. I did some yoga and stretched them as gently as I could. But boy, that pack weighed a ton. It's like gremlins came in and put rocks in while I was sleeping. Thank allah for Andrew. Today, his normal, happy morning self was like a ray of sunshine. And he was so patient, walking oh-so slowly with and for me, to make sure we warmed up gradually and didn't overdo it. It made for such a pleasant day.
While we walk, we end up talking about some random stuff. One of the conversations that we keep coming back to is the idea of a mobile refugio. To back up, in the albergue the other night, the pod began talking of some of the rumors and stories we had heard about the Camino, including some of the bizarre characters who walk it, like the guy who just walks the Frances back and forth, all year long. Then Papa sent me a message that he saw a guy who walks the Way carrying a cross, another one that has a donkey, and multiple stories of people of walked the Camino, and afterwards gave it all up to open an albergue. That sparked the inevitable, "well, what if we open an albergue?" I of course have no desire to touch other people's sheets, so the idea has now morphed into a mobile pilgrim center, something like an Airstream that we could park in pilgrimage "dead zones". We began dreaming of all the things we'd have in the mobile refugio, including:
wifi, naturally
washers AND dryers
massage chairs
espresso
prepared food (I am thinking everything but Spanish food, since it's harder to find. Like tacos, pasta, sushi, salads)
but also fresh food to go, like veggies & fruit, nuts, chocolate, chips
phone charging stations
I originally said I'd want to tweet where we were going to park the refugio each day (the US food truck model), but Drew said that it would fit better with the ethos of the Way to have an oasis that only shows up when it was needed. I love that idea. Maybe if I think about it hard enough, a refugio will show up for me tomorrow.