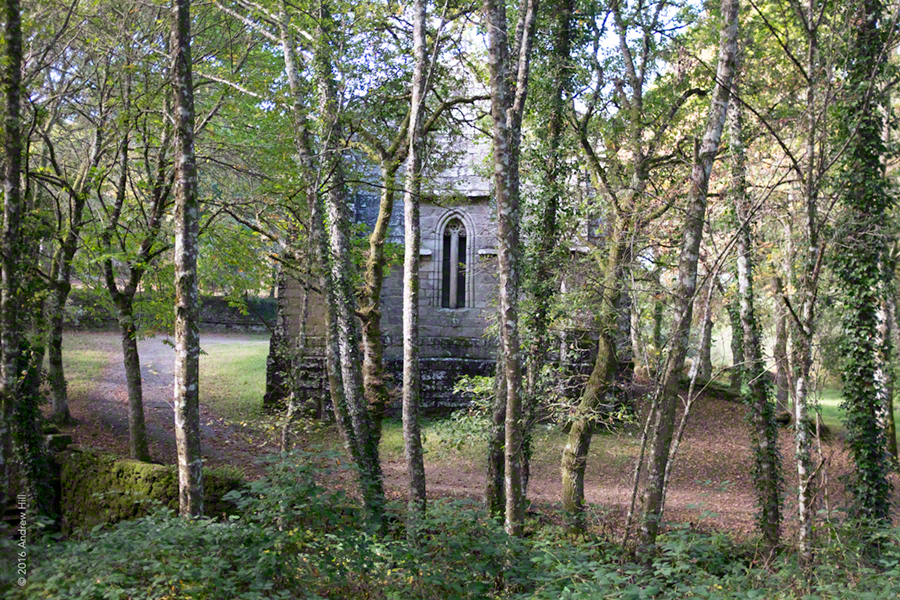 Camino del Norte Day 30: The day I fell over
Vilalba to Albergue Witericus, 8:00 to 16:00.
Well, an injury was bound to happen sometime. And of course, it happened to me today. We were walking along a fairly flat footpath when my left ankle buckled. I didn't trip or fall over anything exciting; I am just a klutz! I broke my fall with with my right knee and hand, then rolled onto my back. The first thought that flashed through my mind was, "I'm done. My camino is over." I hugged both knees to my chest, trying to figure out if my ankle or my knee hurt worse. Drew sprung into action right away, rinsing the gravel and dirt out of my scraped knee and checking for broken bones or swelling in my ankle. The good news is, there is no lasting, or serious, damage. The ankle felt fine after just a couple of minutes' rest, and the scraped knee, though it looked kind of gross and bloody (we only had tiny bandaids, so I just slapped some Neosporin on it and left it open to the air), was not that deep. So we kept walking for another hour or so.
The nice lady in the pharmacy in Baamonde gave me bactine and bandages, and Drew bought me ice cream. But once my boo boo was doctored, the adrenaline ran out, and I crashed. Hard. I could barely drag my heavy feet one in front of the other. Plus, it was hot (over 80°F), and we were on a combination of asphalt and gravel the whole time, which is the worst for tender tootsies. Oh that last ten k was brutal.
Finally, we pulled into a cute albergue, which has just nine, neat little beds, a cafe, and a lot of places inside and out to sit and rest. Plus a ton of cats and dogs (which made Drew happy). The hospitalera, Helena, bless her, whisked away all our dirty laundry as soon as we arrived. I could have kissed her. Going to take a quick nap now before doing some work (thankful also for Helena's decent wifi!).