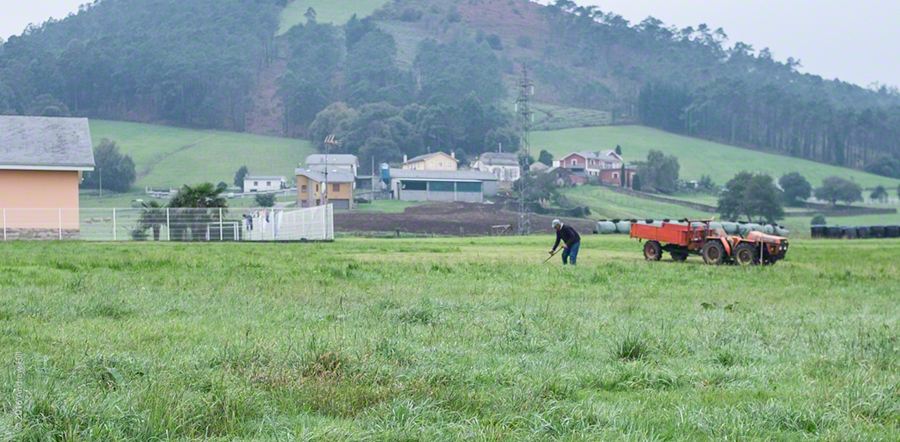 Camino del Norte Day 27: Navio to Ribadeo, Galicia
Today was grey. We only covered about 12k before sitting down for coffee and admitting to each other how we were feeling. We both have some kind of road-weary thing happening: low motivation, and not a lot of excitement about today's walk.
So what was that about? We agreed that leaving late was no good. We had hoped for a great night's sleep but both ended up with sore backs from the bed, and grumpy attitudes from late start and not much to show for it.
It's our camino, though, so we went ahead and cut today in half, and made up a little time with a bus. After beating ourselves up about it a bit, we found a cute place to stay, a GREAT place to eat, and got some rest. Feeling much better already.
Highlights:
In the morning, on our walk, we stopped for a great (atypical) snack at a bench by a water fountain.
Watching a couple of guys cutting their lawns, with SCYTHES. Really. It was impressive.
A grey cat curled up that reminded me of Mouse, our first cat.
Trying octopus as a main dish at Taperia, the octopus place, along with a killer plate of grilled veggies and two (make that three) Mahou beers with lemon added.