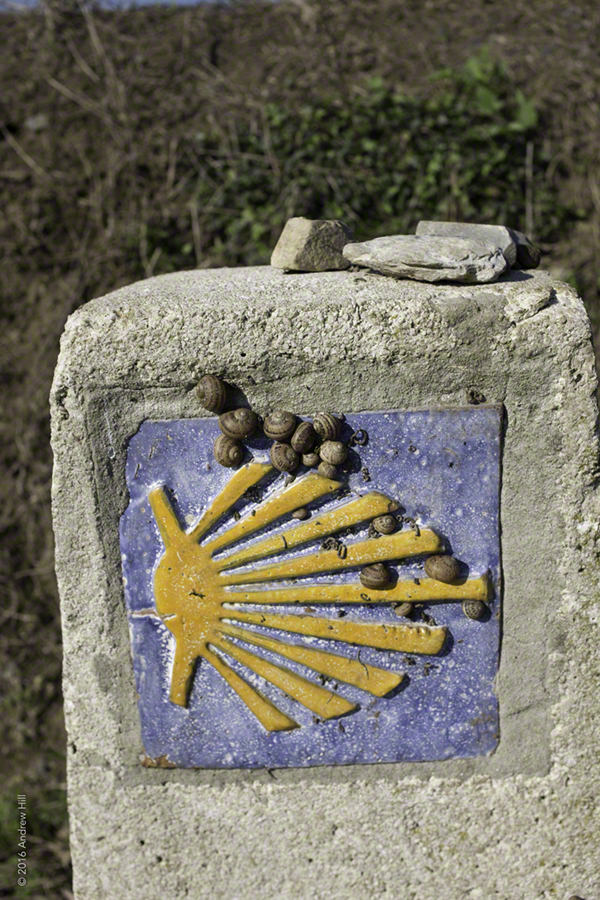 Camino del Norte Day 26: Canero to Navia
Need to fill in some gaps here.
Started out in a dark forest with a steep ascent, but soon found our way to the flats, and some striking vistas.
Fairly long day, really beautiful towns along the way, including the gorgeous port town of Luarca. Totally wonderful place, both walking down the steep cobblestone roads in, and hiking up the steep cobblestone ways out.
High points included:
Drew trying pork lomo as an early snack after a steep ascent out from the hotel
a lovely breakfast café, followed immediately by the spectacular entrance into Luarca
fruit market and a wonderful older lady who congratulated us on our camino, and shortly after, a man offering us directions along the way, and saying he'd walked it two years ago
beautiful rolling hills, and an old codger surprising Lisa with a hello, while standing looking over his beans drying ("Fabada! Es muy bien!")
Stopping at the ruins of an old church (remains standing of the parish church of Santiago d'Arriba)
Beagle hollering at us from his perch by a farm
lots of stealthy or sleeping cats