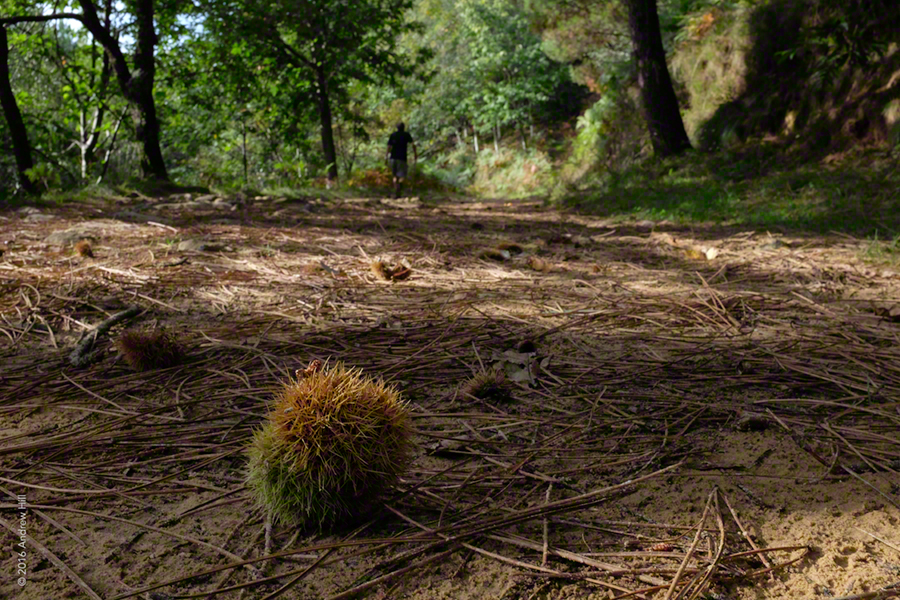 Camino del Norte Day One: Irun to Pasajes and on to Ulia Hostel
Left at 10am after returning car. Passed tons and tons (and tons) of chestnuts in the road. Picked up a beautiful one to carry and ponder. Nice flat walk, but a lot of rocks, we found, are pretty hard on the feet after a while. Made asphalt a real dream once we hit the road again!
Lunch by the water (pretty loopy) in Pasajes before hopping ferry (60 cents) over to San Juan side and ascending to lighthouse.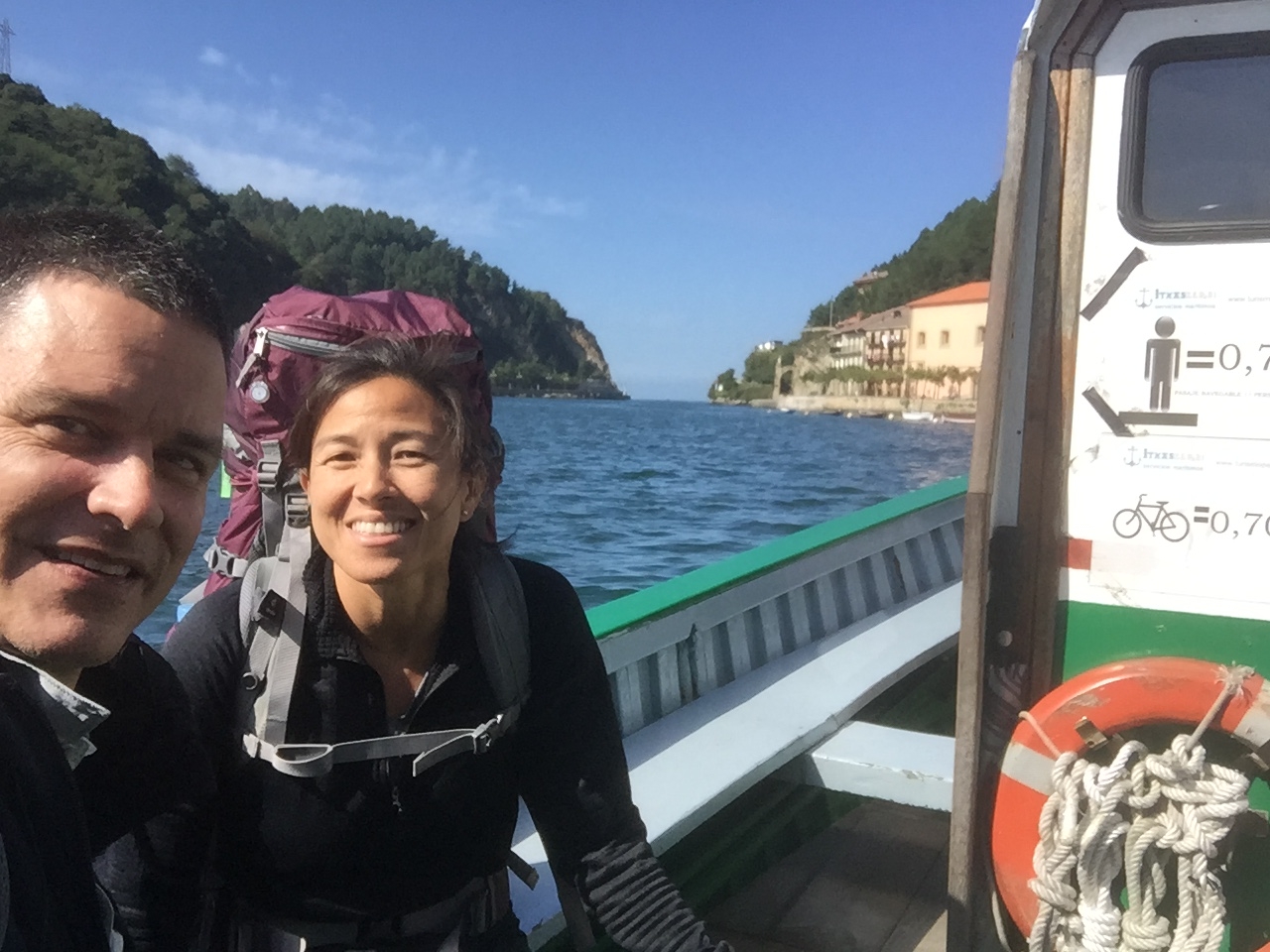 Arrived at Albergue Ulia around 5. 14-16k, depending on where we look. Wiped.