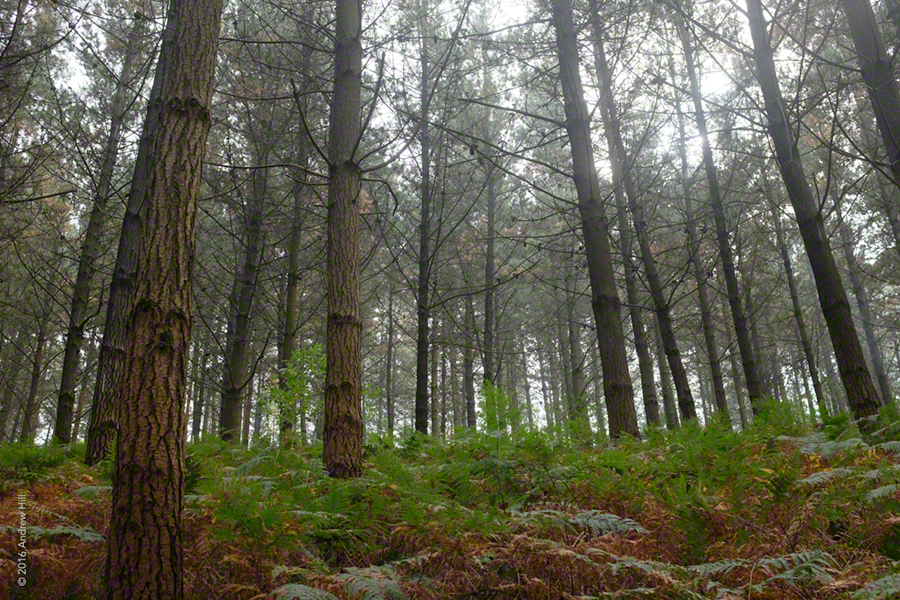 Camino del Norte Day Four: Zumaia to Calvario (Ibiri to the locals)
What a gift today was! 23k, from 8:30am to 4:30pm.
We began our day hiking up some steep old curvy roads out of Zumaia, only to find ourselves up in the high hill farms above the town, looking back on the water. The wind was blowing, and the sunlight was making the hillsides glow. It was pretty magical. I can't count the times Lisa stopped, looked around with her arms spread at the vista, and looked at me like, "holy crap, is this all real?" Many conversations meandered over the topic of 'What if we lived there? Or there?'
For a late lunch (elevensies?) we stopped at a delightful spot with a log to sit, and a little chalkboard selling the nearby farm's homemade cider. We bought a green corked bottle (honor jar), and chose the smallest of the bunch, which was still generous. As we uncorked it, another traveler showed up, so we shared it with her— Juliana, a medical student peregrino from Germany. She sat with us and chatted over baguette and ham and shared cider (ummmm, not what we expected) and fruit. We packed up and left her there with the remains of the cider. We proceeded down the hill, and after a few kilometers we managed to take a wrong turn — our first! Fortunately, we did not lose too much ground, and we did not have to backtrack up anything steep. We worked our way back into the town of Itziar, just short of Deba, and stopped in at a beautiful church, the Santuario Itziar.
The pastor there, Juaquin (sp?) talked to us for a while, and was an animated storyteller. He showed us the church's virgin Mary, and told the story of the town and the arrival of the virgin. We understood a fraction of his stories, but it didn't matter. It was so heartwarming to be welcomed like that, and brought into the history of the area. He gave us a beautiful old postcard of the church, which he signed to us, and then gave us our credencial stamps and promised to send us an email with the history of the church. He walked us out, high-fived us both and wished us FUERTE and BUON CAMINO on our way to Santiago.
By the time we got to Deba, Lisa's shins and feet were screaming, so the steps down into town were pretty rough. We spotted another beautiful country church, peeked in, and continued down the hill, past an elementary schoolyard with kids playing, and a beautiful modern town sports center. Once in town, we stopped for a bite to eat in the square, I hobbled over to a pharmacia to find Lisa some hot pads for her aches, and I grabbed some food for our hike tomorrow (no food available, and loooong.) While I was shopping, the waiter took her order ('What will you have, Pretty?'), and we had a feast to prepare for tomorow!
From Deba's central square, we headed out past a water stop in the park, and the alberge over the train station (where most of the peregrinos stopped for the night), and headed on out of town. A little over 4k later, we found ourselves at the top of a few rough hills, and at a spot explaining the local sports of lifting stones, grass cutting, and getting cattle to drag large stones. A little like the lumberjack games, we thought.
Anyway, with a little help from an old couple picking corn near the road, we found our way to the Izarbade Aterpetxea (Izarbade – "guiding star", Aterpetxea – alberge). There the proprietors, Nerea and Julen, signed us in, stamped our books, poured Drew a beer and talked politics while Lisa grabbed a shower. We were the first arrivals of the day at 4:30, and shortly after, Juliana arrived, as well as two travelers from Italy, and two more from Germany (neither were couples, all met on the road).
Nerea prepared a sumptuous meal for us all, three courses: beans and other vegetables, chicken with fries and peppers, and sheep milk custard with honey. Bread and wine and water all around. Italian, German, Spanish, and English all spoken at the table, and a lot of laughing as we all got to know each other. It was a warming way to spend the end of a day after a long hike with sore bones.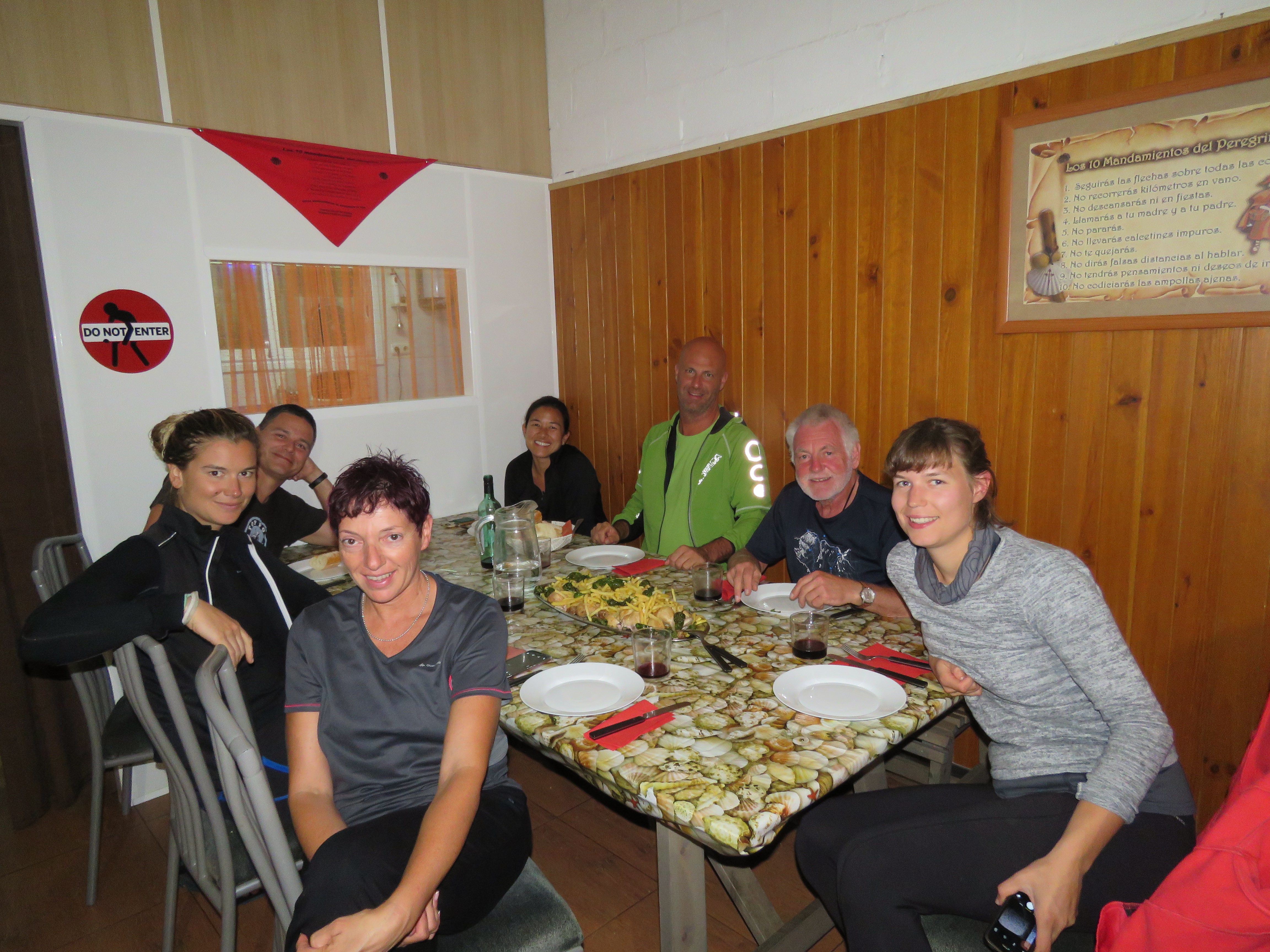 Tomorrow we all will be rising pretty early to get a start on the long hike (23km with no food, but a few churches and a few water stops). Packing our things in the morning quietly may be a big challenge, but everyone here seems pretty accommodating (they all packed into the girls dorm room, leaving me and Lisa in the boys dorm room alone. Do we smell that bad?)
Off to bed, with more weird Camino dreams…