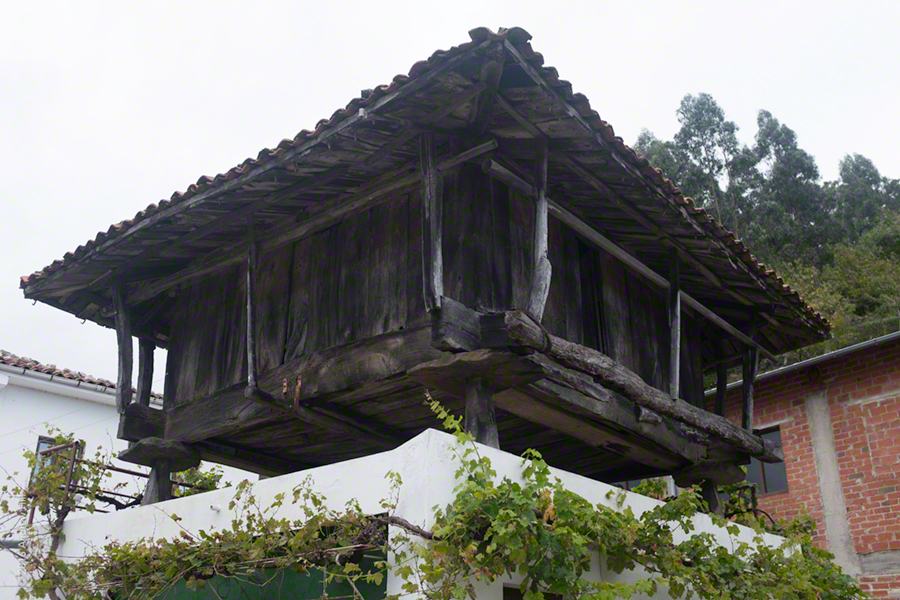 Camino del Norte: Hórreos de Asturia
Hórreos were everywhere we looked in Asturia, and they were a unique architectural feature. Here's what wikipedia has to say about them:
An hórreo is a typical granary from the northwest of the Iberian Peninsula (mainly Galicia, Asturias and Northern Portugal), built in wood or stone, raised from the ground by pillars (pegollos in Asturian, esteos in Galician, abearriak in Basque) ending in flat staddle stones (vira-ratos in Galician, mueles or tornarratos in Asturian, or zubiluzea in Basque) to avoid the access of rodents. Ventilation is allowed by the slits in its walls. Similar buildings (barns) on staddle stones are found in Southern England.
There were so many of them, and so many variations, that we thought it merited a collection of photos. Some were old and quaint, some were new and fancy. Some were dilapidated, some were reinforced or brand-new looking. But within Astoria, they were all recognizably similar. They showed up on labels of local foods and wines, and even in miniature form in gardens and yards as decoration.