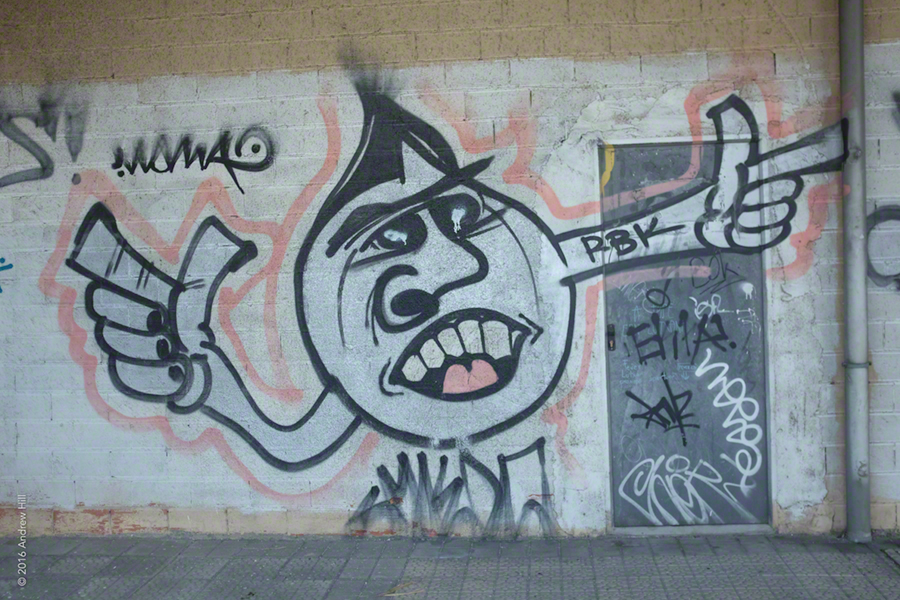 Camino del Norte Day Nine: Embracing warts
All the guidebooks and blogs seem to agree on one thing: the path out of Bilbao is ugly. And worth skipping. They suggest taking a bus or train out of town, a cheap fifteen to twenty minute ride that will quickly and easily take a pilgrim past Bilbao's seedy, industrial underbelly. I admit, the thought was very tempting. My flat arches have been plaguing me for a couple of days. Wouldn't it be better to give them a little more rest? But then, in the wee hours of the morning, I woke and decided that I couldn't do it. I had to walk.
Predictably, Drew was game for it (is he ever NOT game for one of my crazy plans?). So we walked. It was slow and wonderful. "Puppy" by the glorious Guggenheim in the morning light. Trees just changing along the river. Admiring the architectural mix of new and old, the diverse mix of people walking through town. Abuelos helping their little charges across the street. young executives in slick suits and high heels rush to grab a quick espresso on the way to work. The city feels alive and thriving.
The guidebooks describe this stage as urban and ugly. To me, urban doesn't have to mean ugly. Maybe it's because I like and am fascinated by architecture and engineering. And graffiti (stay tuned for a graffiti-only slideshow soon. So fun.) But I guess it's also that I think the Camino should show the diversity of landscape that a pilgrim will walk through on the way to Santiago. And that way shouldn't be all idyllic farmland, just like not every pilgrim will be carrying a cross or praying at every roadside altar. If it's truly about stepping outside your own doorstep and walking toward Santiago, we shouldn't try to avoid the ugly, but rather embrace and celebrate it.
Highlights from today:
<graffiti >
<changing trees by river in bilbao>
<crossing Viscaya Bridge>
<feet in the water Playa de la Arena>