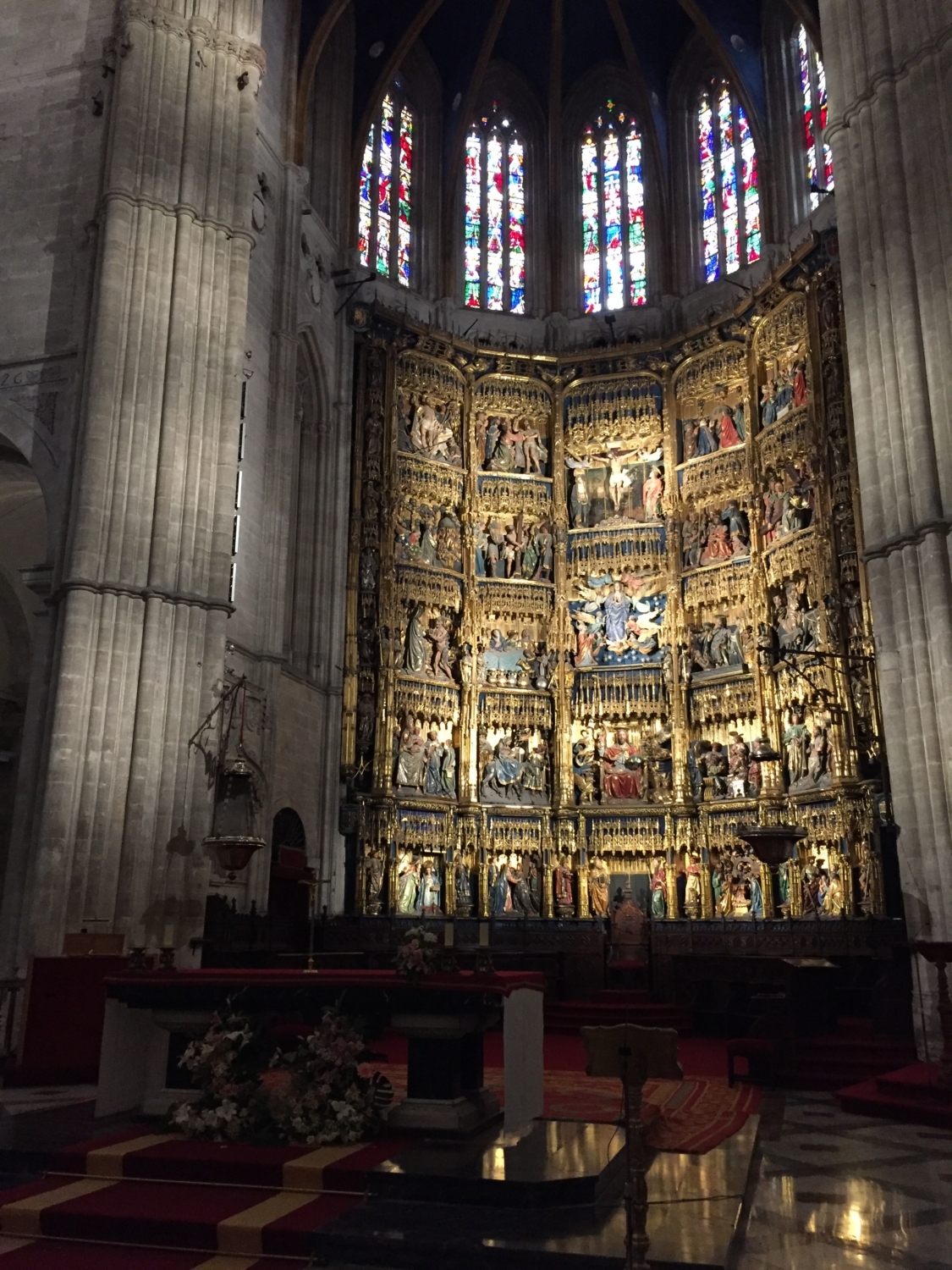 Camino del Norte Day 22: The day we went to church
We went to church today. Not to hear Mass (although I'd like to do that at least once on this trip, if Drew will tolerate it), but just to see the wonder that is the Oviedo Cathedral. I listened to the audioguide and wandered around the various naves and side chapels for a while, but each altarpiece, each corner of the place was so ornate and rich that it was overwhelming to even look at anything for too long. Eventually I just lit candles for Lola, Lolo and Tatay, said "thank you for helping me get this far, and please help me not to flame out before the end" to San Salvador, and called it a day.
Over cafés con leche and yummy fried doughnuts (an Asturian version of a beignet), we discussed our next move. We've been waffling for several days now about whether we want to go back up to the Camino del Norte, or continue to follow the Camino Primitivo. The Primitivo is considered the "original" pilgrimage route taken by King Alfonso II from Oviedo to Santiago de Compostela to see the remains of Saint James. The Primitivo is about 350km long, known for its dramatic mountainous terrain, and was the first route that appealed to us when we began planning this whole crazy thing. But we talked it over and decided that it would probably be better to stick to the Norte, rather than the more strenuous, mountain route, especially with weather coming in (and me not sure if I packed enough warm clothing).
So tomorrow we head northwest to Avilés. We hope to see more of the wild and beautiful coastline before heading back inland toward Santiago. Less than 400km to go. Can't believe we're more than halfway there.