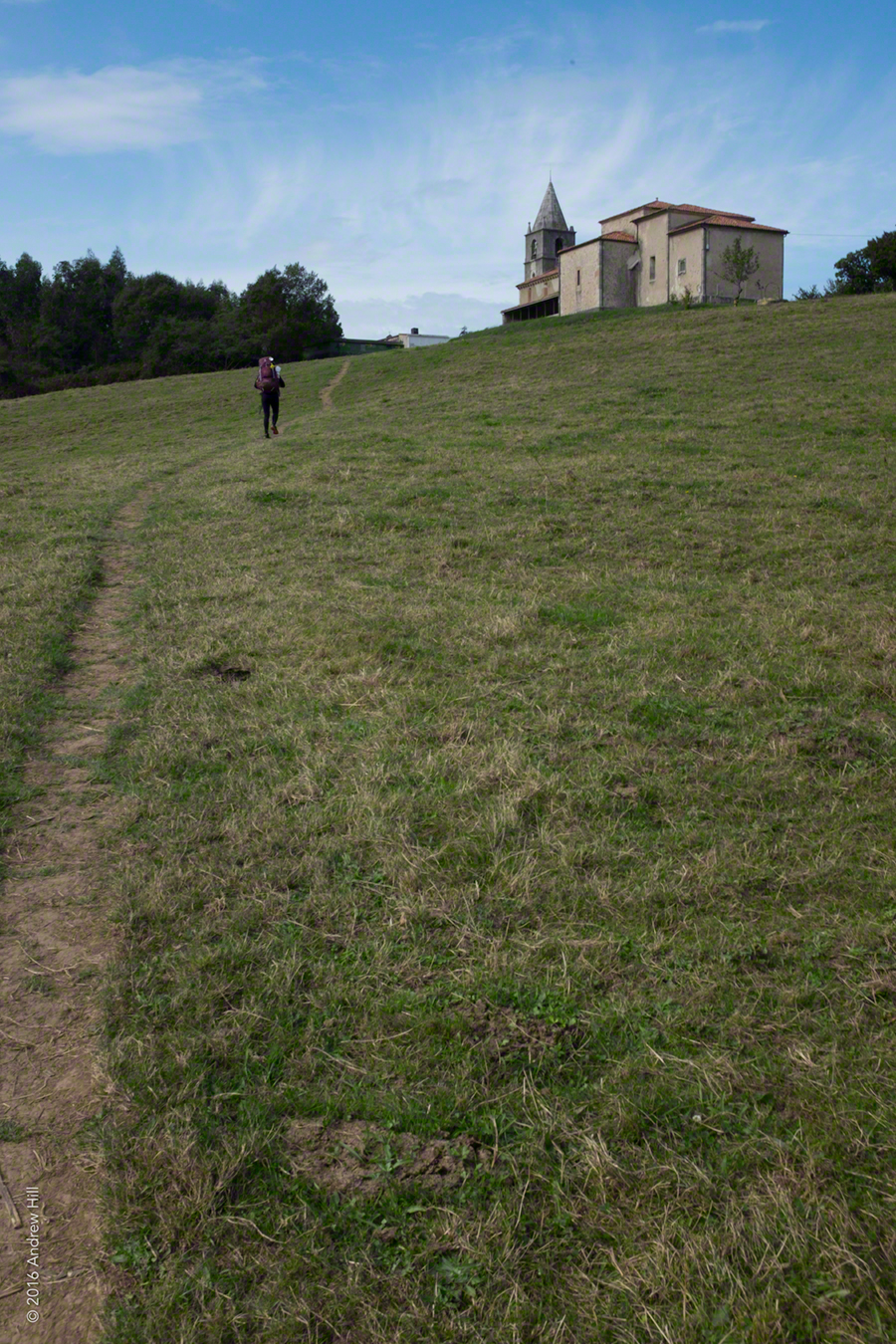 Camino del Norte Day Seventeen: Llanes to Ribadesella
Today was a long walk, 31.5k from 9:30 to 16:30.
Beautiful, rolling hills, not much change in elevation. Shady lanes, and a dramatic approach to a church where we stopped for snack and foot care.
Lots of kittens today, multiple instances of what looked to be feral or otherwise uncontrolled litters, who peeked out at us from spots along the way.
Mid afternoon, we ran into an Asturian traffic jam. Lis had to step off the rough dirt track in order to allow a little tractor and its load to slowly pass by, eliciting a wave from the driver.
Tonight we opted for an0ther nice hotel, as both our feet were really screaming from the mileage today. After shower and a nap, we worked on our feet with all sorts of good rubbing, elevation, and a myriad of good ointments for ailing muscles and joints.
Tonight we scope out the next few days, and whether we try for part of the Primitivo, or stick to the Norte. We found one description that tells of a way to take the Primitivo to Oviedo, which we really want to see, then return to the Norte without backtracking. That sounds wonderful, as we'd see more of the Norte, and avoid some of the crowds of the Frances that we've heard about. Seems that walking on our own has become a bit of a habit for us!
The end of another gift of a day. Lucky, lucky, lucky.